Announcements
First Days of Pesach 5782
04/14/2022 08:39:52 PM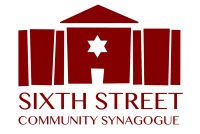 Erev Pesach - Friday, April 15
| | |
| --- | --- |
| Eat Hametz Before:        | 10:40 AM |
| Burn Hametz Before:        | 11:48 AM |
| Candle Lighting: | 7:17 PM |
| Mincha: | 7:20 PM |
| Maariv: | 7:35 PM |
| Shema & Seder after: | 8:00 PM |
| Afiqoman Before: | 12:55 AM |
Pesach 1st Day - Saturday, April 16
Shacharit:

9:00 AM

Shema Before:

9:35 AM
Kiddush has been sponsored by
Sharon & Dr. David Elkins
in observance of the fourth yahrtzeit
of David's mother, Miriam Elkins (מרים בת אריה).

Mincha:

7:10 PM

Maariv:

8:00 PM

Candle Lighting (From pre-existing flame):

8:19 PM

Start Your Seder after:

8:19 PM

"Aphiqoman" Before:

12:55 AM

 Pesach 2nd Day - Sunday, April 17
Shacharit:                                                  

9:00 AM

Shema Before:

9:34 AM

Of course there's a Kiddush.

Mincha:

7:20 PM

Maariv:

8:10 PM

Havdalla:

8:20 PM
With so many people away for pesach, we ask that you - if you are here - please make an effort in coming to services on time. If we start on time, we can Kiddush early. (That may or may not be our new shul slogan).
We are grateful to our Councilperson, Carlina Rivera, for purchasing our Hametz.
We are grateful to the many of you who participated in our Passover charity campaign. The majority of the funds were sent to Masbia and to Ukrainian Refugees.
Although there is a widespread custom to pay the rabbi who facilitates the sale of Hametz, we urge you not to do so. Instead, please feel free (but not obligated) to contribute to the Rabbi's Discretionary Charity Fund. Be sure to specify that this is for Passover Charity. You may pledge an amount on the Hametz Sale form and/or pay on the website or simply Venmo the synagogue @sixthstreetsynagogue.
Wishing you Shabbat Shalom and a Chag Kasher v'Sameah!
Tue, May 24 2022
23 Iyyar 5782
membership
Our historic and beautiful building, our thoughtful programming, and our welcoming atmosphere are possible only with the annual support of our community.
Become a member here.
Renew your membership here.
Thank you for sharing in our great legacy and for helping us to continue our impressive revitalization.
The Downtown Eruv
Our Eruv has dramatically improved our Shabbat experience and observance. It has helped our synagogues and institutions to build larger and more dedicated communities.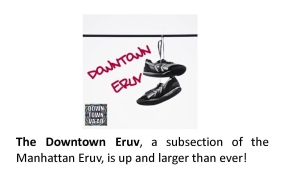 To support the Eruv click here.
Zmanim
Alot Hashachar
3:49am
Earliest Tallit
4:32am
Netz (Sunrise)
5:32am
Latest Shema
9:12am
Zman Tefillah
10:26am
Chatzot (Midday)
12:53pm
Mincha Gedola
1:30pm
Mincha Ketana
5:10pm
Plag HaMincha
6:42pm
Shkiah (Sunset)
8:14pm
Tzeit Hakochavim
9:03pm
More >>
Tue, May 24 2022 23 Iyyar 5782