Moving Forward, Albeit Slowly
06/25/2020 09:42:50 PM
| | |
| --- | --- |
| Author | |
| Date Added | |
| Automatically create summary | |
| Summary | |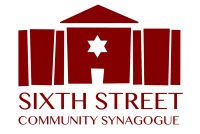 June 25, 2020
Greetings Friends,
Being separated from our building - and from one another - has been painful, but we are confident that in doing so, we successfully protected our community and demonstrated that we value life above all. 
As New York City is now in Phase 2 of re-opening, we have decided to re-open as well. Unlike our decision to close, our return will be slow and measured. To be able to return safely, masks will be required and social-distance will be preserved. Attendance will be monitored and limited to 120 people who will be spread throughout the entire main sanctuary individually marked seats. The social hall will be closed. Services will be shortened and Kiddush will be offered to-go. Hand sanitizer will be made available.
We will start very slowly. As of this Monday (June 29th) we will offer a bi-weekly Shacharit minyan in the Main Sanctuary. This Minyan will convene at 6:30 AM on Mondays and Thursdays only. If this proves successful, we will increase to a daily Shacharit minyan. Should this go well, we would like to begin Shabbat services on Friday evening, July 10th, for Parashat Pinchas.
This cautiously optimistic decision was made with the advice of medical and health policy professionals who maintain that both mask-wearing and social distance go a long way in limiting the spread of disease. We believe that as institutions, stores, and public venues start to open city-wide, it behooves us to be part of the conversation of return. We hope that our community will be able to follow our requirements despite the perceived discomfort of masks and the coldness of social distance. Should this prove unsustainable, either because our conditions aren't sufficiently upheld or because there is a significant local spike in disease (God forbid), we will not hesitate to close.
In the meantime what can you do? Let us know that you plan on attending. Stay home if you are immunocompromised, not feeling well, or simply uncomfortable attending. Contact us with any concerns or with any specific medical needs. Contact us immediately if you attend synagogue and subsequently test positive or are exposed to someone who has tested positive. Pay your membership dues so that we can maintain the remarkable synagogue that you miss so terribly. Continue to attend our online classes. Work to grow our community despite our distancing and continue to look after one another.
Elie Yudewitz, President
Tali Zilberman Neuhaus, Secretary
Alan Schwartz, Treasurer
Gavriel Bellino, Rabbi
Fri, November 27 2020
11 Kislev 5781
membership
Our historic and beautiful building, our thoughtful programming, and our welcoming atmosphere are possible only with the annual support of our community.
Become a member here.
Renew your membership here.
Thank you for sharing in our great legacy and for helping us to continue our impressive revitalization.
The Downtown Eruv
Our Eruv has dramatically improved our Shabbat experience and observance. It has helped our synagogues and institutions to build larger and more dedicated communities.

To support the Eruv click here.
Zmanim
Alot Hashachar
5:31a
Earliest Tallit
6:03a
Netz (Sunrise)
6:57a
Latest Shema
9:20a
Zman Tefillah
10:08a
Chatzot (Midday)
11:44a
Mincha Gedola
12:08p
Mincha Ketana
2:31p
Plag HaMincha
3:31p
Candle Lighting
4:12p
Shkiah (Sunset)
4:30p
Tzeit Hakochavim
5:15p
More >>
Fri, November 27 2020 11 Kislev 5781