Greatest Hits - Volume IV
Greatest Hits - Volume IV
06/28/2017 02:32:04 PM
| | |
| --- | --- |
| Author | |
| Date Added | |
| Automatically create summary | |
| Summary | |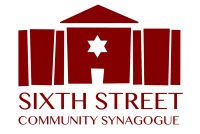 Dear Friends,
As we are one month into our Membership Drive, I thought it appropriate to remind you of several of this past year's achievements.
Important Building Improvements including: Beit Midrash window installation, emergency stair reinforcement, kitchen and pantry enhancement, landscape work, circuit breaker replacement, Sanctuary rewiring, and Sanctuary lighting removal & upgrade.
Notable Speakers/Teachers including: Rabbi Lord Jonathan Sacks, Rav Judah Mischel, Gilah Kletenik, Samuel Klein, Gilah Fine, Rabbi Ezra Amichai, Rabbi Naftali Harcsztark, Rabbi Steven Greenberg, Dr. Sylvia Barack Fishman, Dr. Shai Secunda, Dr. Samuel Fleischacker, Rabbi Richard Borah, Yoetzet Ilana Gadish, Rabbi Joe Wolfson, Rabbi David Bigman, Rabbi Hanan Schlesinger, Marian Blumenthal Lazan, Rabbi Yotav Eliach, Rabbi Yehuda Sarna, Dr. Michelle Sarna, Yehuda Katz, and Dr. Miri Kubovy.
Children's Programming including: Chanukah Puppy Party, Shabbat Kommunity Kinderlach Childcare, and Purim Party.
Women's Programming including: Shavuot Wine & Cheese, Fascinator Fashioning Class, Torah & Megillah Readings, as well as the hiring of a Yoetzet Halacha.
Hosting Events with other Jewish Organizations including: 3GNY, Camp HASC, Tzaama Nafshi, Yachad, Jewish Learning Center NY, JNF, Shorashim, Eshel, Elem – Youth at Risk in Israel, Lower East Side Preservation Initiative, NYU Hillel, Trinity Place Shelter, University of Purim, and the Downtown Va'ad.
Festive Events including: Annual Dinner, Simchat Torah Celebration, Chanukah Party, Purim Party, Lager BaOmer, Cholent Fest, Tu b'Shevat Celebration, Pre-Selichot Concert, Rosh HaShana New Year's Party, Yiddish Song Fest, Yom Yerushalayim Celebration, Sukkot Meals, Shavuot Dinner, Shabbat Dinners, and sponsored Shabbat Kiddushes 95% of the time.
Social Awareness Raising Lectures & Panels: Yom HaShoah Commemoration, Sex Abuse Panel, LGBTQ Panel, Israeli Water Treatment and Preservation, Presentation of Grandchildren of Holocaust Survivors, as well as multiple film screenings.
Of course, not listed are the crowds of wonderful people we attract, the beautiful and unique kippot we create, the swag we give out, the Shabbocktails we mix, the inspiring services we hold, and the meaningful, thoughtful and authentic yet accepting atmosphere we create.
Membership dues go a long way in making all of this possible. Won't you please share in our great legacy and help us continue this impressive revitalization? There are, of course, various membership options and we hope that one works for you.
| | | |
| --- | --- | --- |
| Level | After June 30 | Before June 30 |
| Family | $900 | $800 |
| Individual | $500 | $450 |
| Associate | $300 | $300 |
| Student | $150 | $150 |
Should you prefer, membership payments may be made in installments. This is easily set up through our website (sixthstreetsynagogue.org). Payment may be made on the site, or by mailing a check to 325 East 6th Street, New York, NY 10003. Should you have any questions, please contact me or our treasurer, Alan Schwartz.
Thank you for being a part of our great success,
Gavriel Z. Bellino
Rabbi
Fri, April 20 2018
5 Iyyar 5778
Shabbat Announcements
Thursday, Apr 19 10:56p
Thursday, Apr 12 10:13p
Wednesday, Mar 28 12:05p
More Posts >>
Community News
Monday, Apr 9 2:29p
Tuesday, Apr 3 12:51p
Tuesday, Mar 27 2:51p
More Posts >>
Zmanim
Alot Hashachar
4:42a
Earliest Tallit
5:17a
Netz (Sunrise)
6:10a
Latest Shema
9:33a
Zman Tefillah
10:40a
Chatzot (Midday)
12:55p
Mincha Gedola
1:29p
Mincha Ketana
4:52p
Plag HaMincha
6:16p
Candle Lighting
7:22p
Shkiah (Sunset)
7:40p
Tzeit Hakochavim
8:23p
More >>
Fri, April 20 2018 5 Iyyar 5778